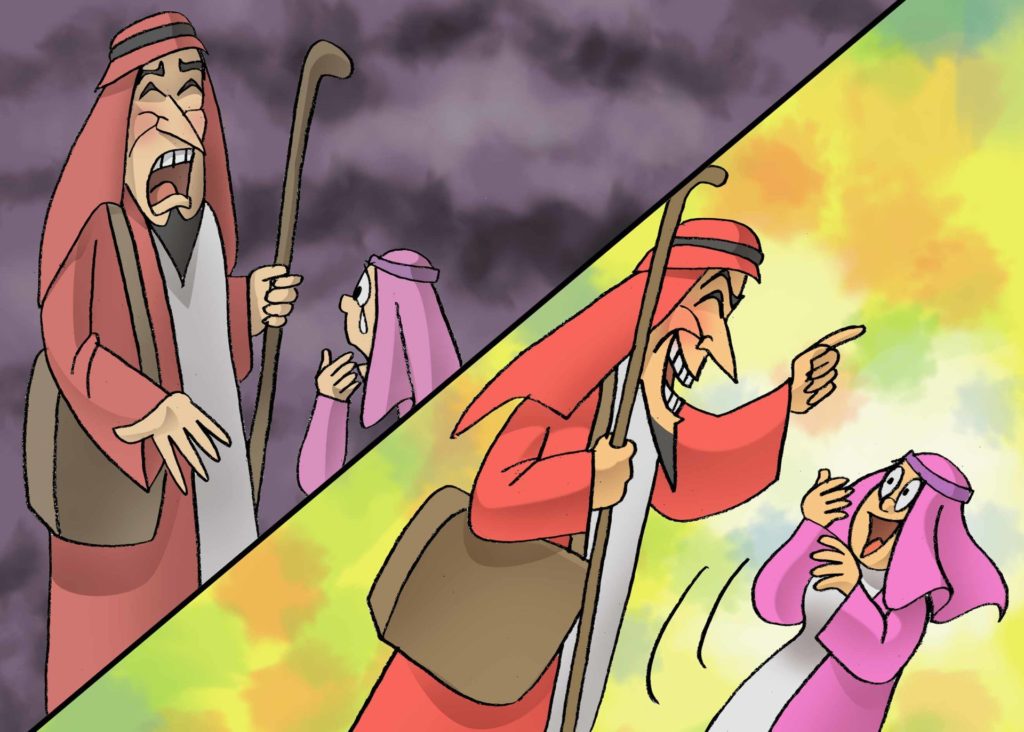 After the "Binding of Yitzchak ", the evil angel, Satan, appeared to Sarah. He disguised himself as a traveler and told Sarah, "Bad news… I am sorry to inform you that your husband sacrificed your son on an altar. You will never see him again!"
"Oh No!" Sarah screamed.
Sarah wasted no time and immediately set off in the direction of Chevron to find out more information. When she arrived there, the so called traveler, a.k.a. Satan, met up with Sarah again.
"Hello it's me again Sarah. I have good news for you! Your husband actually did place your son on the altar, but in the end, slaughtered a ram instead. Your dear son is safe and sound."
This quick switch in emotions, from sadness and worry to happiness and joy, was an emotional rollercoaster for Sarah. Fearing her son was gone and the shock of learning he was alive was too much for her heart to bear, and at that moment, she passed away.